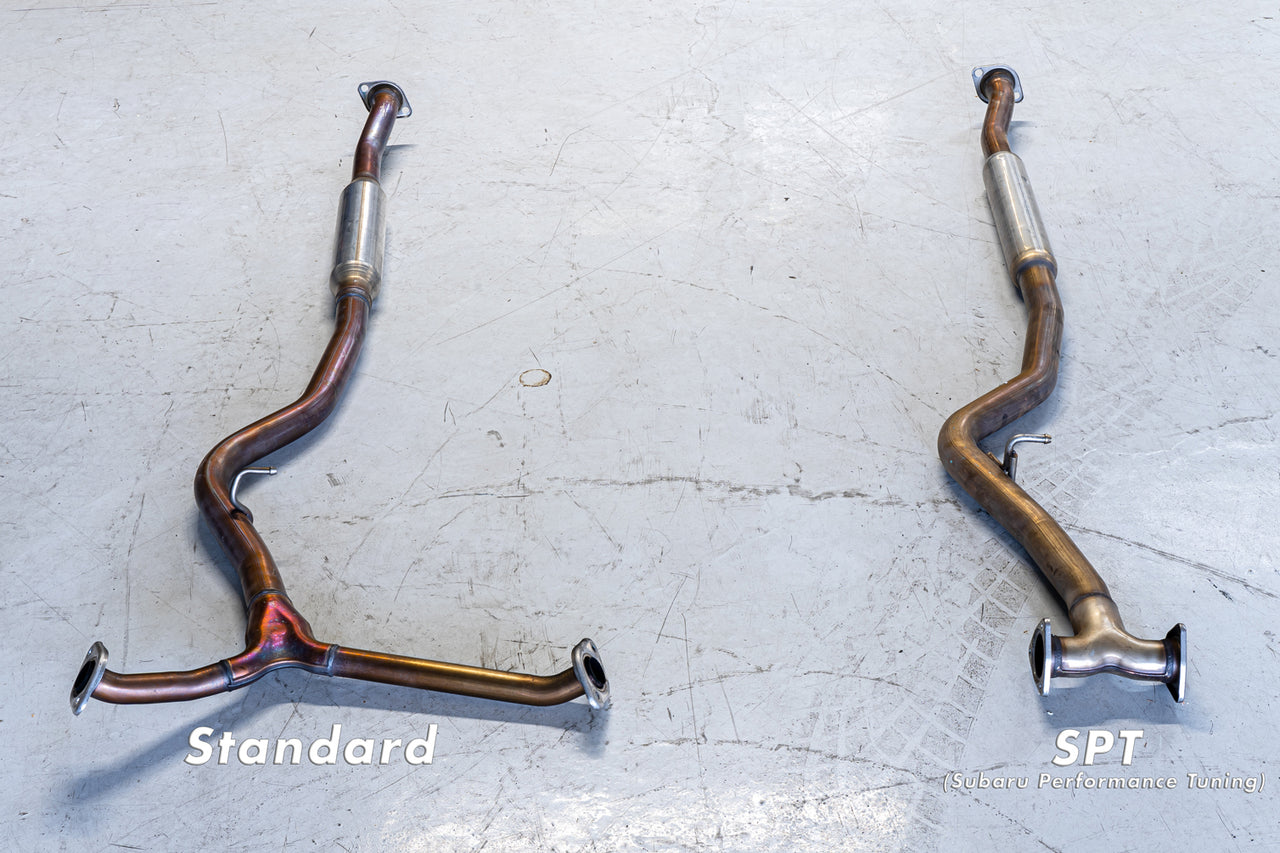 SPT? What is SPT?
Remark Inc
"What is SPT?"
"So how can I tell if I have the SPT model or not?"
"Do you have anything for the SPT owners?
We get a lot of questions about the SPT for the Subaru WRX/STI (15 ~ Present).
SPT (Subaru Performance Tuning) is a genuine Subaru performance parts.
It is similar concept has Toyota & TRD, Nissan & Nismo, and BMW & M Performance.
From the image above you can see that Standard OEM WRX/STI midpipe has and large Y-style piping, and SPT has 2 flanges instead of the Y-style piping design.
The Standard OEM midpipe has a rounded rhombus shape with 2 holes. And the SPT has a triangle shaped flange with 3 holes. 
REMARK SPT Axleback Exhaust: Click Here




Stainless Steel
Single Wall

Stainless Steel
Double Wall

Burnt Stainless Steel
Single Wall

Burnt Stainless Steel
Double Wall

*SPT models will not fit Standard midpipes and Standard axlebacks will not fit SPT midpipes.
If you like to use other Axleback exhaust that are not SPT, you would need to purchase the REMARK Midpipe kit or purchase the Standard OEM midpipe.