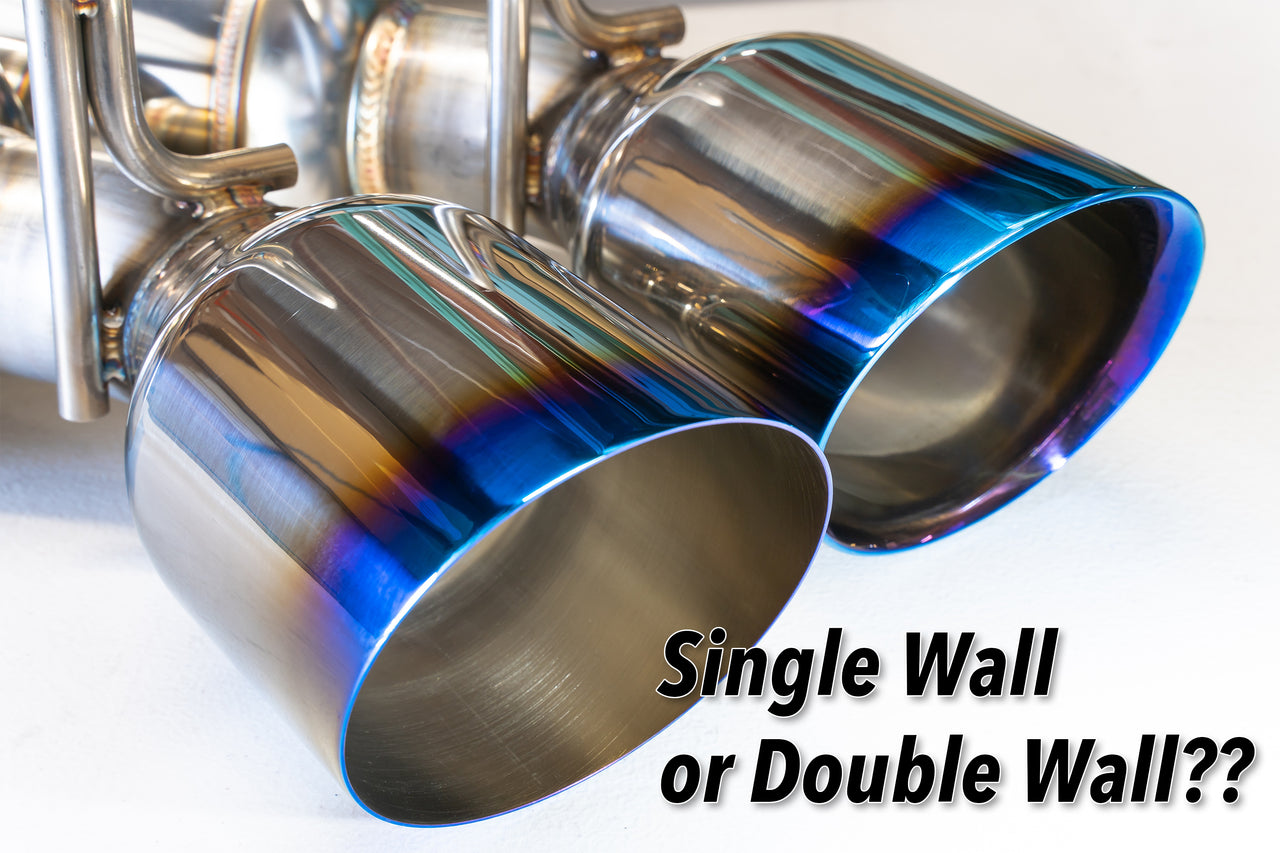 What's the difference between the Single Wall and Double Wall?
Remark Inc
"What is the difference between Single and Double Wall?"
"Which one is better?"
"Does it sound different?"
"But which one should I get?" 
Stainless Single, Stainless Double, Burnt Single, and Burnt Double.
It's easy to tell the difference between Stainless and Burnt, but what's the difference between single wall and the double wall?


Single Wall: 
Inside the tip - Single layer of raw brushed finish.
Double Wall:
Inside the tip - Additional layer of polished finished. 
So, it's just the inside of the tip that's different?
Don't be fooled, slight difference can make a whole difference. 
Depending on your build goals, you may want to imagine what your car will look like with single or double. 
So, what about the sound?
They sound identical! No difference between the single and double.
So, it really depends on you. You get to choose which tip gets to be part of your build!
Both of them are made from the high grade T304 stainless steel and crafted and welded by hand. Quality and structure is identical, except for the extra layering and additional steps for the double wall.