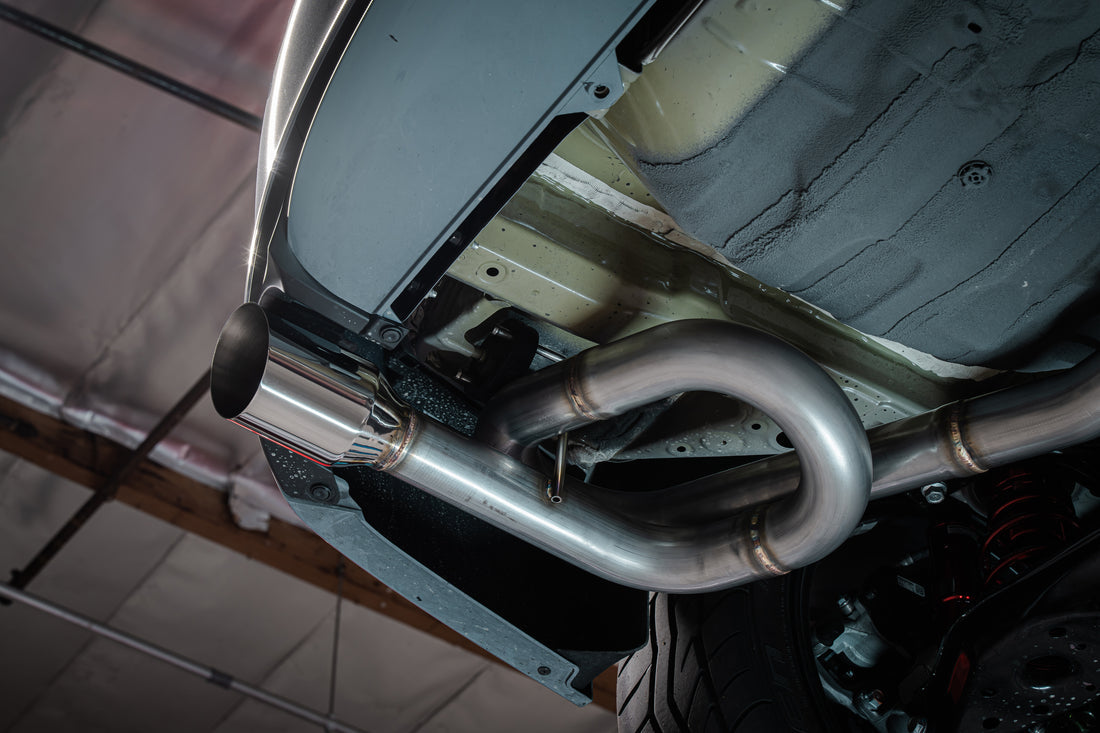 Why & what is the point about the LOOP?
Remark Inc
REMARK LINK LOOP Exhaust System Design 
We have been getting a-lot of enthusiasts asking why did we design the Sports Touring (LINK LOOP) Catback Exhaust for the 2022+ Honda Civic Si & Hatchback Sport Touring models with the LINK LOOP design.
The factory OE exhaust systems on the 2022+ Civic models and new Acura Integra are using the loop curly style exhaust styling. The "curl" or Loop design actually functions as a muffler. Honda engineers also refers the exhaust system as "Coiled-Type Silencers" . 
This concept and design creates lowering the frequency vibration. Getting the ideal performance and optimizing the weight of the exhaust system. This also helps the vehicle to not have a large muffler to increase exhaust flow.

"So... you just copied the factory OE exhaust layout?"

From the outside perspective that may seem the reason, but that is VERY incorrect.

We have invested a-lot of hours on R&D (research and development) period to conclude to this exhaust system for the 2022+ Civic models. We actually made total of 4 different exhaust system to see which exhaust system is the best for tone, sound, comfort and performance.

The design and style might be slightly different from our Elite Spec Catback Exhaust for the Toyota GR Supra or the Sports Touring Catback exhaust for the Nissan 370Z (V2), but the concept of extending the length of the piping has been incorporated in those 2 different exhaust systems. We couldn't name them the LINK LOOP, because it was not fully looped. So now that we were fully able to skip the mufflers and incorporate the full LINK LOOP design we were able to complete this exhaust system with the name.