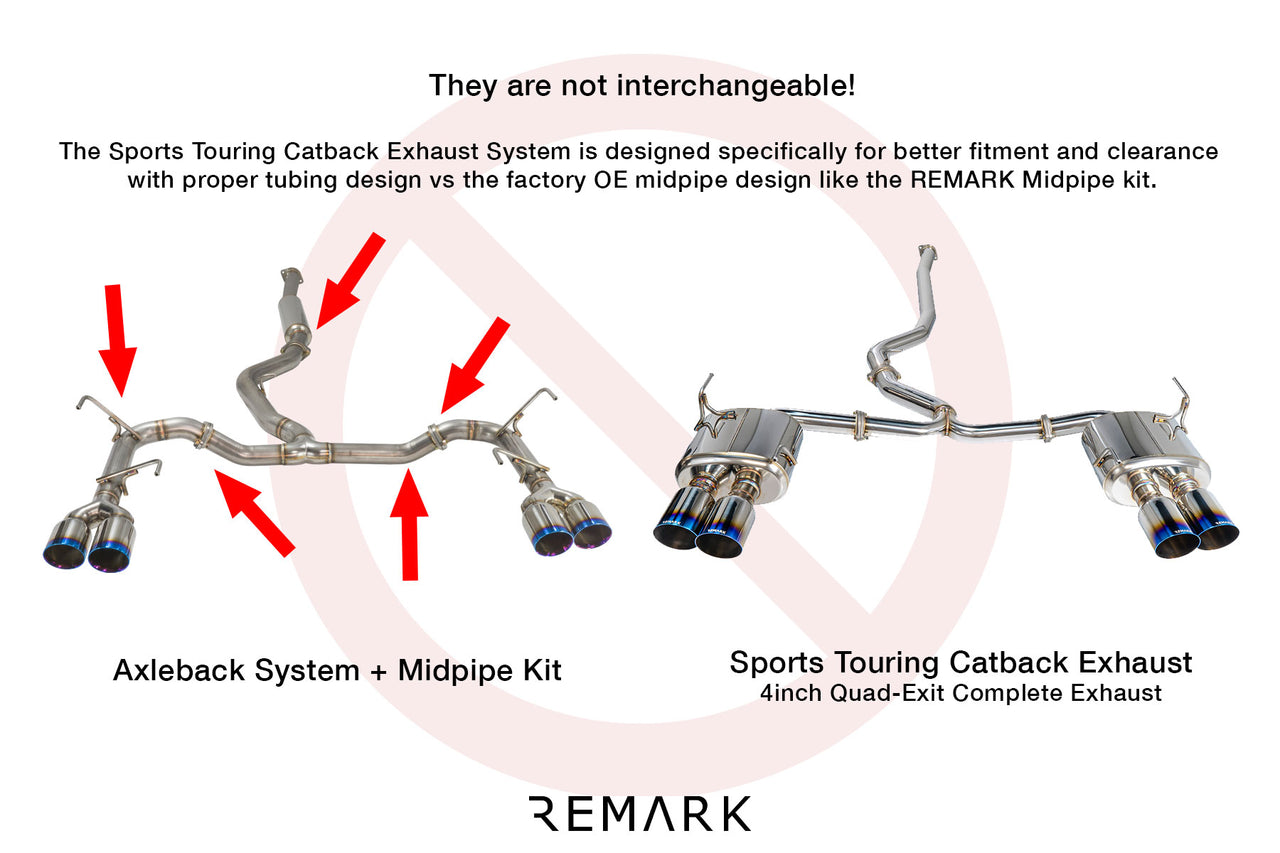 They are not interchangeable!
Remark Inc
We have been getting many questions if the Axleback Exhaust + Midpipe Kit and the Sports Touring Complete Catback Exhaust Systems can interchangeable.


Unfortunately, the answer is "
no
".  
The flange locations, piping bends, tubing length are different! That's is why they do not cross-fit with each other.


The Axleback exhaust systems are typically made to fit the factory OEM exhaust systems (midpipe). And the Midpipe Kit is designed with similar structure as OEM midpipe for those who already has our Axleback Kit.
With the limitations with the design concept of the Axleback Kit, we made the Catback exhaust System to have better piping structure with out compromising the fitment.
REMARK Subaru WRX / STI VA exhaust systems: